KYBELLA® is administered as a series of injections to the treatment area under the chin, destroying fat cells and producing gradual results.
Everyone's chin profile is different, so your treatment individually tailored for you. The number of treatment sessions will be based on the amount of fat under your chin and your treatment goals. If you're interested in a nonsurgical way to reduce submental fullness, also known as double chin, KYBELLA® may be right for you. KYBELLA® is a first-of-its-kind injectable treatment for adults with submental fullness that destroys fat cells under the chin to improve your profile.
Learn more at https://www.mykybella.com/.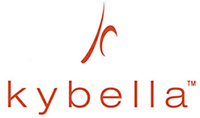 Reserve Now